Where Does The Blood Flow?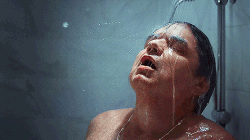 Where Does The Blood Flow? (2014)
I wrote this song in 2014 with the intent of playing it with another band I was in called The Inefficient Screws. The song arose from a general sense of frustration with politicians' silly chess matches played with human pawns. I was not naive enough to think the geo-political climate would make any miraculous improvements, and I am not that surprised to see the sad state we are in right now.
A woman seeking office was just on TV spouting manipulated statistics to scare people and further her party's xenophobic and hateful agenda, and it somehow reminded me that this song existed. Listening to it now, there are many more verses I could and would like to add...
The song itself is entirely ok. I think i had a cold while recording it.
The Inefficient Screws disbanded on account of mutual apathy long before we ever got a chance to play WDTBF?.